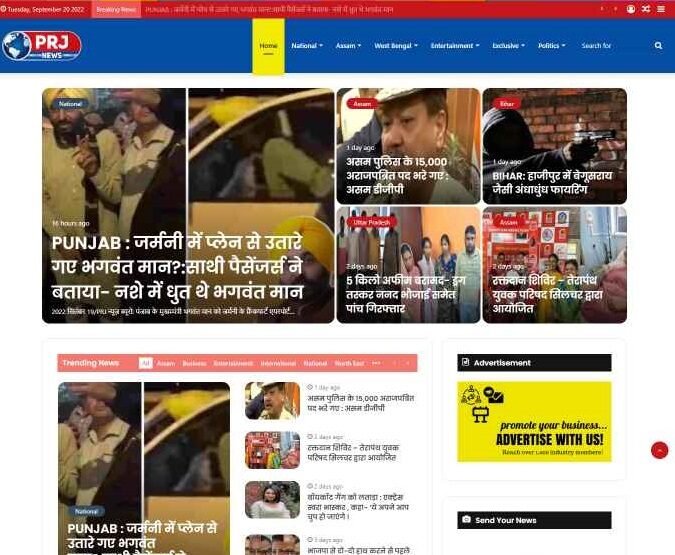 PRJMEDIANEWS.IN
Project Name –
PRJMEDIANEWS.IN
Project Duration –
5-7 days
Project Language –
PHP, HTML5, CSS3, JavaScript
Project Scope –
The need for project scoping can arise for web application development, mobile app development, or any software application development for that matter.
As we attempt to understand the project scope, some experts believe that scoping is a part of the project planning stage where we determine, define various goals of the project. Further, we work on documenting the goals, deliverables, tasks, timelines, and costs.
Project Cost –
Unrevealed
About Project –
PRJ News is a National News web portal based in Assam, India, with a special focus on Assam. We reach citizens throughout the globe – anywhere, anytime on your laptop, tablet, and mobile – in just one touch. It brings a beautiful blend of text, audio, and video on Politics, National, Bureaucracy, Sports, Business, Health, Education, Food, Travel, Lifestyle, Entertainment, Wheels, and Gadgets. Founded in 2021, PRJ News meets the demands of everybody. It particularly feeds the needs of the youth – the real force behind the dynamic, courageous, and confident India. Our motto is Fast, Fair, and Fearless.
Project Rating –
⭐⭐⭐⭐⭐ 5/5
Related projects
Maharajganj District Taekwondo Association has been working for the la