We Offer India's Most Affordable Responsive Website Design Service with Unique Features
If you are looking for the best Responsive Website Design Company In Lucknow, SoftMaji InfoTech got you covered. With years of industry experience and expertise, we have a team of developers to design and deliver proficient web services at the best prices. We blend our passion and profession and go the extra mile to create exceptional digital strategies as per the need of your business.
Nowadays, we live in a world where smartphones have become an important part of everyone's life. And people love to do almost all the activities over their responsive gadgets, whether it is shopping, enjoyment, sharing, or anything else. So it's just for your business that your website should be mobile-responsive, otherwise, it loses a number of customers which results in a huge loss for your business. As a popular Responsive Website Designing Company in Lucknow is always there to help you.
SoftMaji InfoTech commits to delivering a high-quality, responsive site that can easily work on your responsive gadgets. Our responsive website designing services are highly appreciated by our clients, because of their flexibility, dynamic design, and affordable price as well.
Reasons To Choose a Responsive Website For Your Business
Mobile-friendly:  One of the main reasons to choose a responsive design for your site is that it can work on almost every device. Because of its mobile-friendly property, you don't need to design a separate site for mobile. One site is enough for all the devices.

Save time and money as well:  If you create two different sites, one for desktop and another for mobile then it consumes more time and money as well. Apart from this, in responsive designs, you just need to create it once and it can automatically adjust its size as per the screen. It is very easy to manage and also, saves your time and money as well.

Attract more customers:  Most people use mobile for accessing your website instead of their computer and if your site is mobile responsive so it can attract more customers than any other site.

Increase visibility:  Your website is only getting success if it is placed at the top of Google. If your site is mobile responsive then it attracts huge traffic.
Domain Name1 Year
SSD Web Hosting 1 Year
SSL Security 1 Year
Up to 5 Pages Static Home, About, Gallery, Services, Contact Us
WhatsApp, Social Media, Google MapIntegration Free
No Admin Panel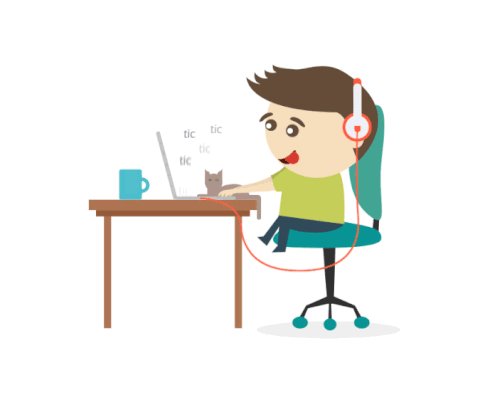 Qualities That Stand Us Apart From The Crowd 🙂
Professional services
Experienced team
Customer satisfaction
Affordable price
No delay in delivery of your project